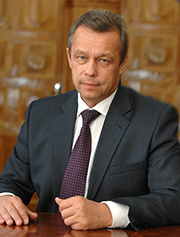 Dear colleagues!
I am glad to present you the first issue of the network periodical – the scientific journal "Oeconomia et Jus" ("Economics and Law").
The purpose of our publication is the publication of research results of research and innovation activities of scientists from Russian and regional universities, CIS countries and abroad; ensuring open access to research results, integrating scientists into the professional community.
The priority areas of the journal are problems:
economy, organization and management of enterprises, industries, complexes; innovation management; regional economy; labor economics; population economics and demographics; environmental economics; business economics; marketing; management; pricing; economic security; standardization and product quality management; land management; recreation and tourism; economic theory; world economy;
theories and practices of Russian and international law; improvement of legislation and law enforcement practice in the field of constitutional, administrative, labor, land, criminal, civil, tax, private and other branches of law.
The scientific journal "Economics and Law" is addressed to researchers, graduate students and undergraduates, representatives of government bodies and local governments, businesses. It will be released quarterly.
The editorial board of the journal invites readers and authors to actively participate and will gratefully take into account constructive suggestions for improving its quality.
Head Editor
Andrey Yurievich Alexandrov,
rector, I.N. Ulianov Chuvash State University